Contact
Peter Welter
Hauptstrasse 33
CH-8783 Linthal
Fon: +41 55 643 15 15
Mobile: +41 79 682 06 06
Mail: info(AT)adlerpeter.ch
Opening
Monday - Thursday
08:30 - 21:00 or later
Fryday is Restday
Saturday
08:30 - 21:00 or later
Sunday
09:00 - 14:30 or later


Priceliste
Recommended retail price.

Singleroom
CHF/CHW 85.00
Doubleroom
CHF/CHW 130.00
Prices are per night for general use, including VAT.
With or without breakfast
additionally Tourist tax 3.20 / People/Night
IBAN: CH46 0077 3000 5578 4212 0
BIC/Swift: GLKBCH22
DPayment: Cash or Cards
Rooms
All 17 guest rooms are equipped with shower, WC, TV, and internet (FREE WiFi).
There is a large parking. Ideal to park your coaches. Do you travel with the mans bravest friend?
Your dog? Dogs are welcome here. The dogs may be kept on a leash when they are on the area of the hotel.


How to find us
Drive from Zürich direction Chur/Glarus (Westring) to Linthal. It is abt. 85 kilometres and takes abt. 60 minutes. You will find us there directly on the main road.

Jahresprogramm
4. April:
Näfelserfahrt.

14. April:
Palmsonntag (Konfirmationssonntag.)

21. April:
Ostersonntag.

5. Mai:
Landsgemeindesonntag.

12. Mai:
Muttertag.

30. Mai:
Auffahrt.

9. Juni:
Pfingsten.

27. Juli:
Buuremusigabig.

2. November:
5 Liiber Metzgete.

20. Dezember:
Ferien.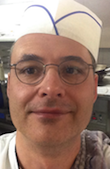 Restaurant
Unsere Hausspezialität
The unique Cordon Bleu served in the woodenwagon
Prepared from finest pork steak, filled with finest cheese and ham served juicy with French fries.
If you are planning an event, please contact us. We are happy to fulfill her wishes.
We offer the following facilities:
rustic restaurant to 85 people
adlerstübli to 30 people
conservatory to 40 people
swing, slide
big parking
Opening Kittchen:
11:00 - 13:30H (Last Order)
& 17:00 - 20:45H (Last Order)
Adlerpeter personally cooks for you in the Adler!
We are looking forward to your visit.
We recommend for the following celebrations:
your engagement
your wedding
Baptism of your little ones
Communion, Confirmation, Confirmation
Your promotion
your birthday
Your class reunion
Your retirement
For Companies: Your Christmas Dinners and Seminars
Your divorce party?
ul>

They're celebrating and we'll do the rest!
& nbsp; & nbsp;

Menus
Here you are right!
Room facilities
All 17 rooms are equipped with shower, toilet, TV, and Internet (FREE WiFi). In front of the house is a large parking lot.
Ideal for parking your coaches.
Do you travel with your most faithful friend of man? Your dog? Dogs are welcome. The dogs are allowed on the leash on the hotel grounds.


Füüf Liiber Metzgete
The butcher is over again. At this point we thank you, for the numerous appearances.
Special thanks go to Isabella, who entertained us musically in the evening.


Easy to reach from Linthal:
Tierfehd, Tödi, Braunwald und Urnerboden
In the restaurant Adler dinner, sleep and breakfast. Cozy in 15 minutes Braunwald
or reach the Urnerboden and spend the day.
What does Linthal / Braunwald offer?